Heat Transfer / Heat Exchangers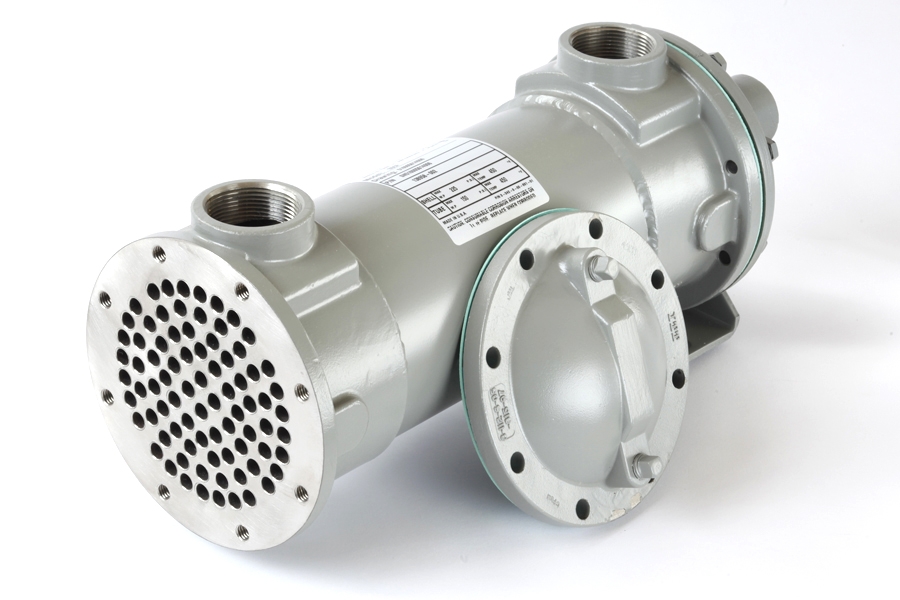 • Full Line of Industrial Heat Exchangers
C. Emery Nelson, Inc. represents Standard Xchange, a Xylem brand which has over 100 years of experience. Standard Xchange (formally ITT Standard, American Standard, and Ross) manufactures plate and frame, copper and nickel brazed plate, standard and custom engineered shell & tube, and packaged steam condensers in Cheektowaga, NY.
"Off the Shelf" Pre Engineered Shell and Tube Units Include:
BCF, SX2000, SX2000C, SX2000U, B300S, B300W, SSCF, SSCFC
Semi-Custom Engineered Shell and Tube designs include:
HCF, HFF, TCF, EF Sample Coolers, B300S DW (double wall), BCU, BCP, SX2000-K, SSCF-K
Custom Engineered Shell and Tube Designs:
CPK – TEMA type AEW or BEW, removable bundle, packed floating tubesheet
C100 – TEMA type AEP or BEP, removable bundle, outside packed floating head
C200/C210 – TEMA type AEL/BEM or NEN fixed tubesheet
C300 – TEMA type AEU or BEU, removable U-tube bundle
C400 – TEMA type AET or BET, removable bundle, internal bolted floating head cover
C500 – TEMA type AES or BES, removable bundle, internal clamp split ring, floating head
C600-Hairpin
S1000R – single-bank, balanced-flow packaged Steam condensers
Plate and Frame Designs:
Plateflow- gasketed plate and frame, from 1"-18" Ports
Double Wall, Free Flow (large gap), and Semi Welded
Brazed Plate Designs:
Copper and Nickel Brazed with stainless plates
True -Double Wall and Refrigeration units
Air Cooled:
AirEx – aluminum bar & plate air cooled
FanEx – plate fin core with fan air-cooled (air/oil)
FanEx – plate fin core with fan air-cooled (air/water)
Heavy Duty Coil – integral finned tube air cooled coil
Standard Xchange Engineered and Plate heat exchangers can be designed to meet a range of standards, including but not limited to:
ASME (U) Authorization, ASME (N) Authorization, ASME (NA) Authorization, ASME (NPT) Authorization, National Board (NB) Authorization, National Board (R) Authorization, ISO 9001:2015, PED (CE), China Manufacturer License (ML), South Korea MKE (Ministry of Knowledge and Economy) Pressure Vessel Certification, HTRI, API Specifications, HEI, TEMA, U.S. Navy MIL-C-15730, U.S. Coast Guard
Common Applications:
Steam or Product Condensers, Oil Cooler, Hydraulic Oil Coolers, Chemical Process Coolers, Feedwater Heaters, Tank Heater, Aftercooler, Jacket Water Heating and Coolers, Membrane CIP Heaters, Chemical Bath Heating, Etc.….