Our SoundSeal blower package sound enclosures provide superior noise reduction with a small footprint.
C. Emery Nelson, Inc. SoundSeal Blower Package systems can be mounted outdoors with no secondary cover. The SoundSeal 54 and 65 are noise reduction enclosures containing a pre-assembled, skid mounted blower units. The SoundSeal 92 enclosure is of drop over design with a freestanding blower package shipped separately.
SoundSeal Design Features:
Lightweight panels for full access to the Gardner Denver blower, motor and all other accessories inside of the enclosure.
Maximum sound dBa reduction.
3 Standard Sizes 54, 65, an 92 (45L x 54W x 47H, 65L x 49Wx 64H, 92L x 60W x 74H)
Front mounted pressure gauge, blower and enclosure temperature gauge/switch, and differential filter gauge.
Powder coated enclosure finish.
Water tight design for outdoor installation.
Integral forklift pockets for convenient transportation and handling.
SoundSeal Advantage:
Bare enclosure available from stock.
Skid mounted enclosure sizes for 2-6" silencer base combo.
The 54 and 65 feature removable side panels and roof panel(s) for full access.
The 92 has double door hinged side access and removable roof panel.
Blower Sound Enclosure Specification (PDF) — CAD Drawings available on request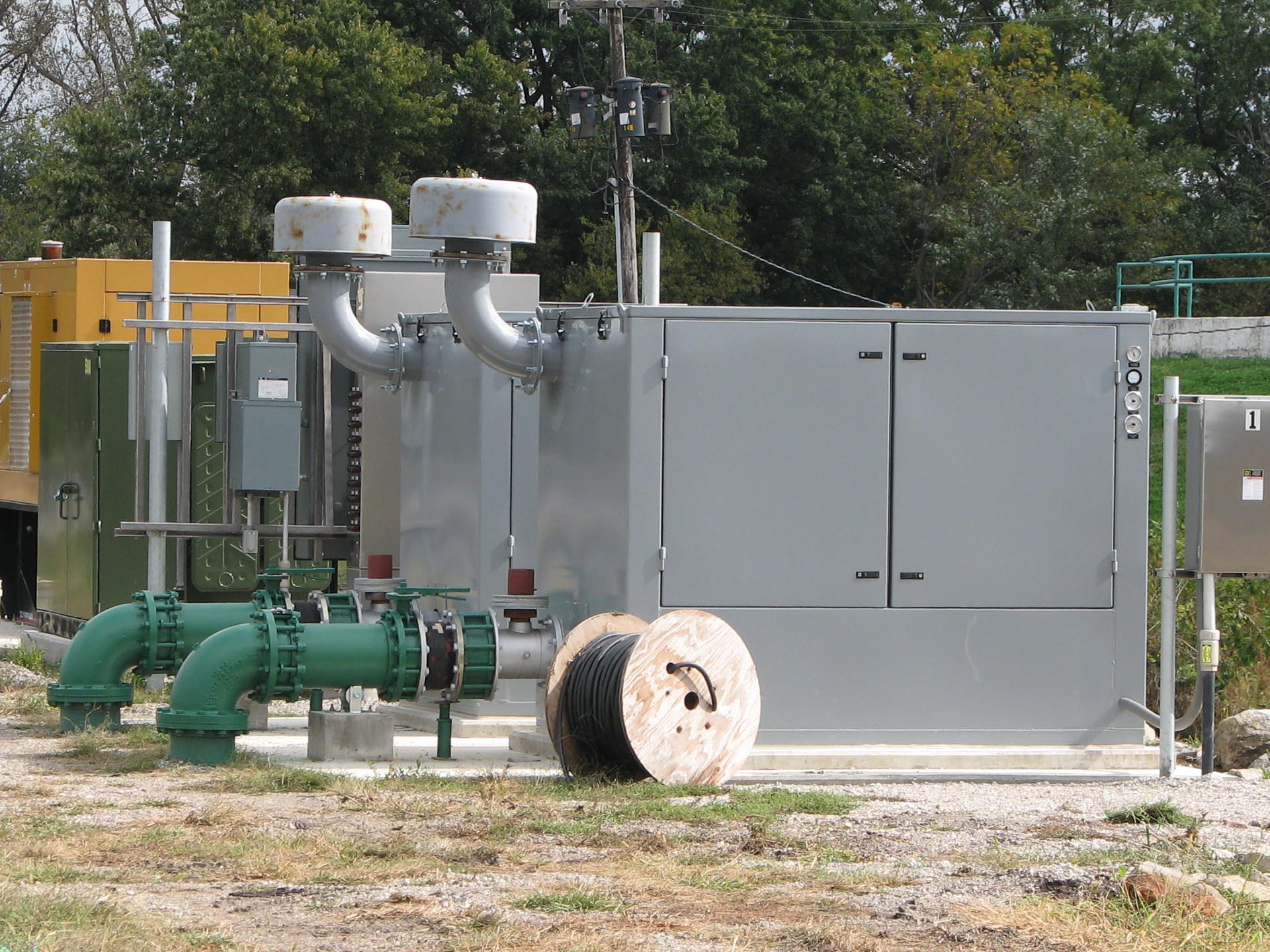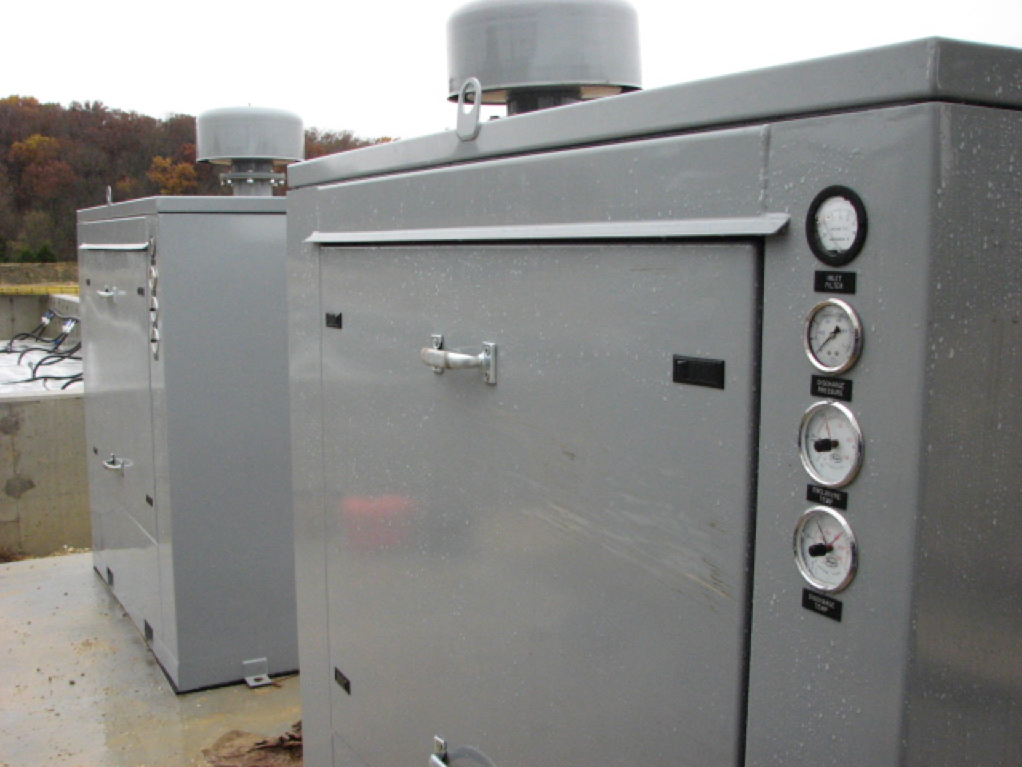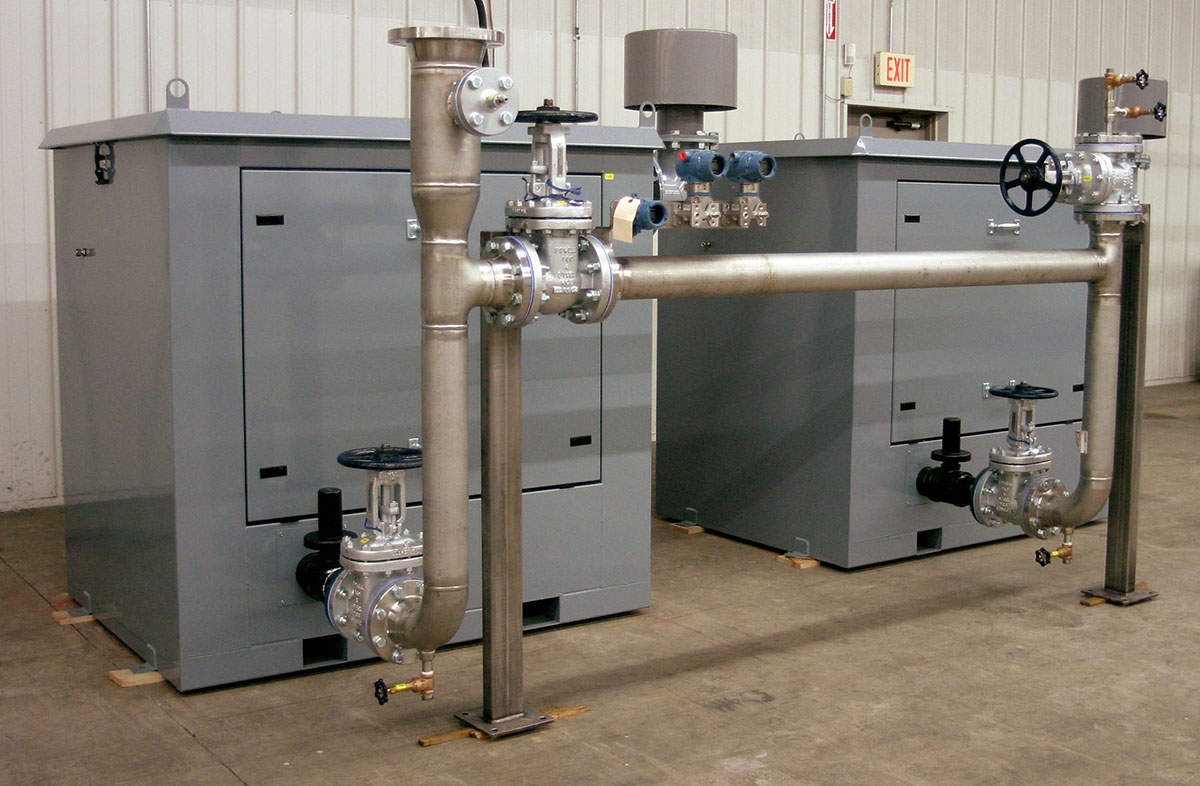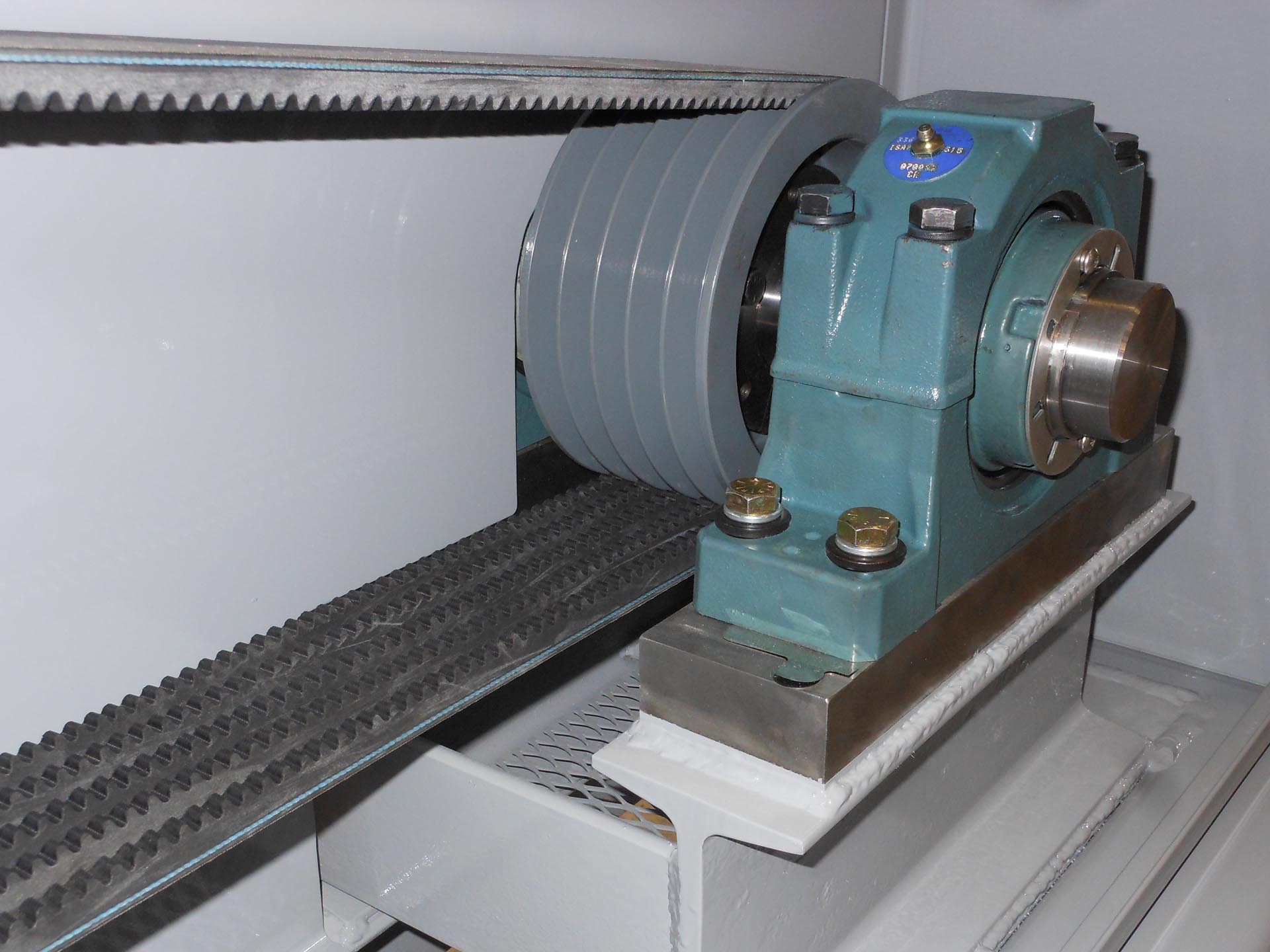 SoundSeal Standard Equipment:
Powder coated enclosure finish.
Water tight design for outdoor installation.
The best blower for the job, not just a few models available.
TEFC premium efficient – inverter rated motor.
Integral silencer base combo.
Enclosure and blower inlet filters.
Weight loaded pressure relief valve.
Check Valve.
1/2" rubber enclosure isolation strips.
IQ Family of Blower Packages by Gardner Denver
IQ-RB Package Features
Tri Lobe Blower
15HP-600HP
Fixed speed packages with inverter duty motors
Mechanical Gauges
Patented tunable inlet filter/silencer
Unique noise enclosure design with double sound insulation panels
Noise levels under 80 dBa with enclosure
Automatic belt tensioning and simple belt replacement

IQ Package
Range 7.5 HP- 100HP Factory Direct
Intelligent monitoring solutions – available features via the AirSmart controller
Package Sequencing
Remote Monitoring –Also Monitors Oil Level, Oil Temp
Quiet Sound Enclosure (sound levels as low as 60 dBA)
TEFC EISA premium efficiency Motors less starter is standard
Removable Discharge Silencer
Vacuum/Pressure Connections
Pre-Mounted Valves with Relief and Check Valves standard
Unloaded start valve optional
Enclosure Cooling Fan
Optional Equipment
Full voltage starter
VFD
EMC Filter
Line Reactor
Communication Module
Oil level and temperature sensors

Removable & hinged panels providing easy access for maintenance
Premium Vibration Isolators
Automatic Belt tensioner 
IQ-HE Package Features
Patented 3x5 helical screw rotor profile with food grade PTFE coating
High and low pressure options
Up to 36psi for dense conveying applications
Fixed speed packages with inverter duty motors
AirSmart G2 controller
Compact design with reduced dimensions and sound insulation panels
Patented tunable inlet filter/silencer 
Automatic belt tensioning and simple belt replacement
External oil level gauges
Benefits
Reduced number of revolutions and energy consumption in all working conditions.
Low energy consumption saves up to 30% on energy bills for quick return on investment.
High Pressure conveying.
Turndown capability.
Suitable for intermittent use with frequent stops and restarts.
Noise enclosure separate from blower = no vibration transmitted to walls.
Ease of inspection.
All maintenance operations are performed from the front with removal of panels.
Oil changes can be performed with easily accessible fill and drain hoses.
Oil levels can be checked via gauges with or without blower running.
Minimized downtime and reduced maintenance costs.
Side-by-Side package installation capability.