DuroFlow 4509
Positive Displacement Blowers & Vacuum Pumps
Replaces the 409 Roots-Flo Howden/Roots and 4509 DF from Tuthill
Latest Revision: D Series
| | |
| --- | --- |
| GGDCDDA | 4506-HR |
| GGDCCDA | 4509-HL |
| GGDCBDA | 4509-VB |
| GGDCADA | 4509-VT |
Previous Revisions
| | |
| --- | --- |
| C Series | GGDCACA, GGDCCCA, GGDCBCA, GGDCDCA |
| B Series | GGDCABA, GGDCCBA, GGDCBBA, GGDCDBA |
Timing & Configuration
Units are centrally timed but can only be converted to from VT to HL and VB to HR or vice versa as shown below.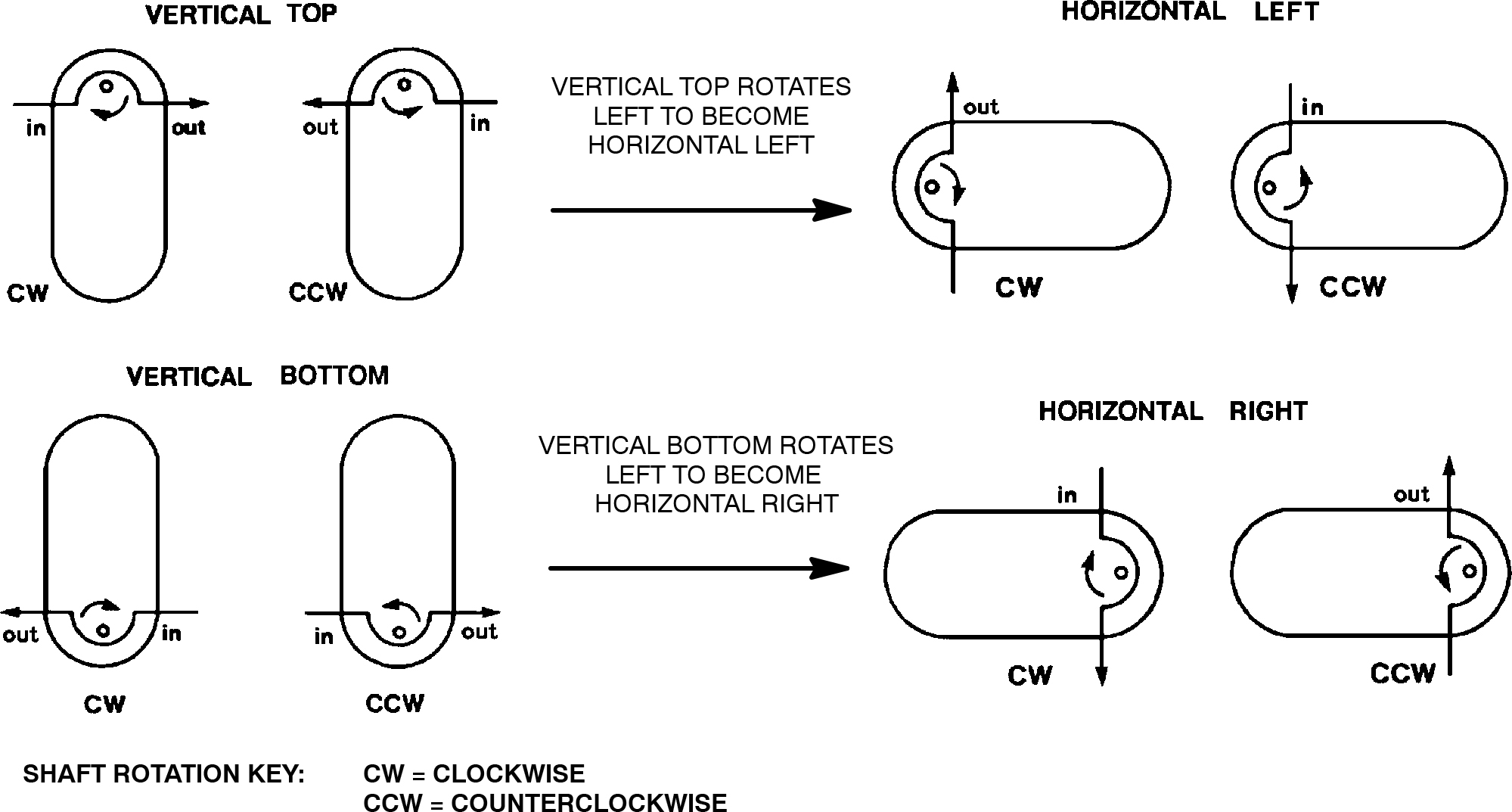 Brochures
Performance Curves
Operating & Service Manuals
See Operating & Service Manual for lubrication estimates. Proper oil level is ½ way up the sight glass while the unit is not running.
The latest Operating & Service Manual is on this page; for previous manuals please contact C. Emery Nelson, Inc.
Operating Specifications
| | |
| --- | --- |
| Max. RPM: | 4000 |
| Min. RPM Vertical: | 1272 |
| Min. RPM Horizontal: | 907 |
| Max. Pressure: | 15 PSI |
| Max. Vacuum: | 16 IN HG |
| Max. Temp. Rise: | 250°F |
| Max. Discharge Temp.: | 350°F |